Plastic Surgeon in Colmar, PA
A plastic surgeon is a medical professional who specializes in performing surgical procedures to alter or reconstruct various parts of the body. The primary goal of a plastic surgeon is to enhance a patient's appearance or restore functionality through surgical intervention. For more information,

contact us

today or book an

appointment online

. We are conveniently located at

2405 North Broad Street, Colmar, PA 18915

.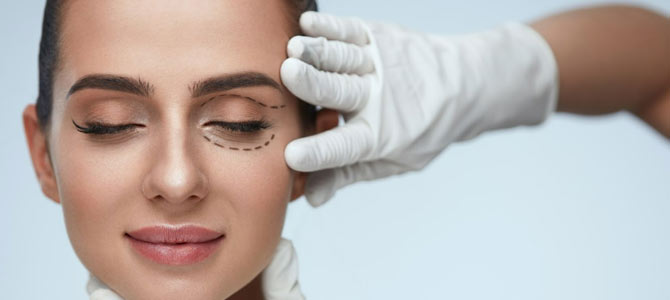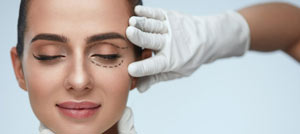 Table of Contents:
What are the main responsibilities of a plastic surgeon?
Why would I be referred to a plastic surgeon?
What does plastic surgery include?
What happens during plastic surgery?
Plastic surgery is one of the most diverse fields of medicine as specialists need to know how to treat a vast range of concerns that can be anywhere throughout the body. Specializing in the cosmetic and functional reconstruction or repairment of most body parts, plastic surgeons are the go-to providers for procedures such as breast augmentations and reductions, facial reconstructions, abdominoplasties, cleft lips or palates, and much more.
What are the main responsibilities of a plastic surgeon?

Plastic surgeons are the health care specialists that provide examinations and perform procedures on patients who want or need reconstructive, corrective, or cosmetic treatments. These procedures can range from being non-invasive to in-depth surgeries and can be used to address any physical deformity, or illness, or to augment certain body parts if they are affecting either the function, appearance, or both, of the body part. It is the responsibility of the plastic surgeon to consult with the patient to assess their psychological health and to ensure that all patients understand any relevant risks or dangers to their specific procedure.

Once the procedure is complete, it is up to the plastic surgeon to follow up with the patient to provide any necessary and appropriate medical care. Plastic surgeons are also responsible for ensuring the sterilization of all of their surgical equipment and maintaining that any information provided by their patients is maintained confidential according to federal guidelines and regulations.
Why would I be referred to a plastic surgeon?

The majority of the population associates the term plastic surgery with purely cosmetic procedures, for which you do not need a referral, however, plastic surgeons perform a wide range of procedures that may be cosmetic but are also commonly corrective or reconstructive. It is possible that you may be referred to a plastic surgeon by a primary care physician if you require a surgical procedure to repair an abnormality or correct a physical deformity that may have existed from birth, developed due to cancerous tissue removal, or from sustaining a significant injury such as a serious burn.

Some abnormalities that exist at the time of birth that often require reparation from a plastic surgeon include webbed fingers, a cleft lip, or a cleft palate. When patients have a significant amount of tissue removed due to it being cancerous or dangerous to keep in the body, a visible deformity can be left behind in areas like the face or breasts, which can be reconstructed by a plastic surgeon.
What does plastic surgery include?

The specialty of plastic surgery includes almost every part of the body excluding the central nervous system, which consists of the spinal cord and brain. There are plastic surgery procedures that can be used to reconstruct, repair, or enhance the face, eyes, mouth, teeth, breasts, abdomen, hands, upper limbs, and skin. The procedures can range from completely non-invasive to intensive surgical procedures and can address any issues in the skin including scars, burns, skin cancer, the removal of tattoos, birthmarks, or reshaping bones located in the face or hands. Plastic surgery performed on the abdomen is typically done to remove excess fat, often through liposuction or abdominoplasty (tummy tuck). The procedures that are typically performed on the face include reshaping the chin, jaw, cheeks, ears, or nose, as well as different lifting procedures performed on the forehead and eyelids. Plastic surgeons are also able to perform hair replacement surgeries for those who have suffered from extensive hair loss.
What happens during plastic surgery?

The exact process that takes place during any plastic surgery procedure really varies depending on the specific procedure. Since plastic surgery as a field covers anywhere all over the body, every single type of procedure will require different degrees of preparation, interventions, and recovery, so there is not one explanation that encompasses all possible treatments. However, in every single case, a consultation with the plastic surgeon will take place to assess the psychological health of the patient and to make sure that the patient understands each step of the treatment. More invasive surgical treatments will likely require more in-depth instruction and time, but any necessary and relevant information regarding the treatment will be conveyed at that initial consultation.

If you wish to know more about a particular surgical procedure performed by a plastic surgeon, please schedule a consultation with Dr. Herman, MD today. For more information, contact us today or book an appointment online. We are conveniently located at 2405 North Broad Street, Colmar, PA 18915. We serve patients from Colmar PA, Montgomeryville PA, Lansdale PA, Skippack PA, Harleysville PA, Hatfield PA, Blue Bell PA, and surrounding areas!