Juvederm Injection Specialist in Colmar, PA
Juvederm fillers can be utilized to restore lost volume, shape the face, and almost completely get rid of wrinkles and fine lines. In particular, dermal fillers like Juvederm reverse the signs of age rapidly and produce results that are almost immediate.

Contact us today

for more information about Juvederm injections or filler services, or

book an appointment

at your earliest convenience. We are conveniently located at

2405 North Broad Street, Colmar, PA 18915

.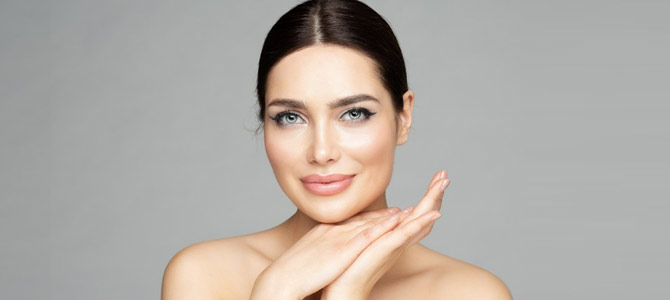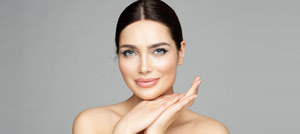 Table of Contents:
What is Juvederm used for?
How long does Juvederm usually last?
What are the pros and cons of Juvederm?
Who is a good candidate for Juvederm?
Juvederm is a highly popular, safe, and effective dermal filler that is used to treat fine lines, wrinkles, and volume loss in the face. It's the go-to skincare booster for many as it's non-invasive and also lasts upwards of a year. At Lansdale Plastic Surgery, our team of medical professionals would be happy to go over the Juvederm process with you and answer any questions that you may have.
What is Juvederm used for?

Juvederm is a popular cosmetic filler that's used to improve the appearance of fine lines, wrinkles, and other signs of aging, boosting the skin and giving it a natural and radiant glow. It's composed of a gel made from hyaluronic acid, which is a naturally occurring substance found in the human body, that is completely safe and effective for injection.
 
Juvederm is an amazing solution for individuals who wish to restore lost volume in areas such as the cheeks, lips, and under-eye hollows. It can also be used to smooth out wrinkles, fine lines, and creases around the nose and mouth, giving the skin a healthier, bouncier, and firmer appearance.
 
Results from this type of specialized treatment can last anywhere from six months to two years, depending on the area that was treated and your unique biology.
How long does Juvederm usually last?

One of the most important factors to consider before opting for Juvederm treatment is its longevity.
 
The duration that Juvederm lasts can vary depending on the area of the face being treated, the type of Juvederm being used, the amount being injected into your skin, the skill of your practitioner, and your individual response to the injection.
 
On average, you can expect Juvederm to last anywhere between 6 to 12 months.
 
However, it's important to note that lifestyle factors such as sun exposure, smoking, poor eating habits, and alcohol consumption can also affect the longevity of results from your treatment.
What are the pros and cons of Juvederm?

Juvederm is a popular and effective method of restoring a youthful appearance. However, just like any form of treatment, you need to carefully consider the pros and cons to ensure that it's the right choice for you.
 
PROS

● Quick results. One of the main advantages of Juvederm is that results are visible almost immediately after the treatment.
● Long-lasting. Another advantage of Juvederm is that the results can last for up to 12 months. This means that patients can enjoy the benefits of the treatment for an extended period without having to undergo frequent maintenance sessions.
● Non-surgical. Unlike other cosmetic procedures like surgical facelifts, Juvederm is non-surgical meaning that you don't have to undergo any invasive procedures or general anesthesia. Not to mention the risk of complications is greatly reduced.
● Customizable. Juvederm can be tailored to address specific concerns like wrinkles, fine lines, and volume loss in different areas of the face.
 
CONS
 
● Temporary results. While Juvederm is long-lasting, it is not permanent. Over time, the results will start to fade and you'll need to undergo further treatment to maintain your desired effect.
● Potential side effects. As with any cosmetic procedure, side effects should always be considered. With Juvederm, this may include redness, swelling, or bruising at the injection site. In rare cases, some patients may experience an allergic reaction to the ingredients present in Juvederm.
● Cost. Juvederm can be an expensive procedure, and it may not be covered by insurance. This means that you'll have to carefully consider your finances before deciding to go for treatment
Who is a good candidate for Juvederm?

A good candidate for Juvederm is someone that is unhappy with the appearance of fine lines, wrinkles, or sagging skin in areas like their cheeks, lips, or nasolabial folds. There is no age limit on the procedure, and Juvederm is proven effective for all skin types.
 
They should have realistic expectations about what this type of treatment can help them achieve and be willing to follow the post-treatment care instructions to ensure they get their optimal results.
 
Juvederm is generally not recommended for those who are pregnant, breastfeeding or have certain health conditions such as autoimmune diseases, bleeding disorders, active infections, or allergies to any of the ingredients in the injections.
 
If you'd like to learn more about Juvederm and whether it's the appropriate option for your skincare goals, contact us at Lansdale Plastic Surgery or book an appointment team would be happy to assist you so that you can feel secure and confident moving towards your optimal skincare plan. We are conveniently located at 2405 North Broad Street, Colmar, PA 18915. We serve patients from Colmar PA, Montgomeryville PA, Lansdale PA, Skippack PA, Harleysville PA, Hatfield PA, Blue Bell PA, and surrounding areas!