Dermabrasion Treatment Specialist in Colmar, PA
Dermabrasion is a skin-resurfacing process that uses a fast moving instrument to remove the outer layer of skin. Dermabrasion can reduce the appearance of fine facial lines and improve the appearance of many skin flaws, including acne scars, surgical scars, age spots, and wrinkles. Dermabrasion can be performed separately or in conjunction with other cosmetic procedures. If you're suffering from scars due to acne, surgery, or accidents, or have melasma or rough spots, dermabrasion can reveal smooth and young skin. Talk to Floyd Herman, MD, and his skilled team at Lansdale Plastic Surgery to learn more about the procedure. For more information, contact us today or book an appointment online. We are conveniently located at 2405 North Broad Street, Colmar, PA 18915.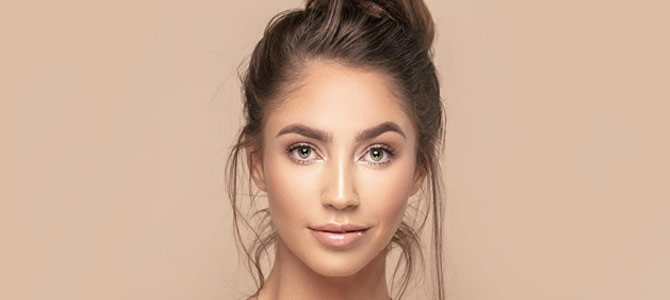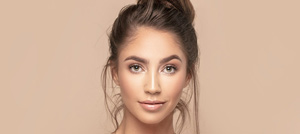 Table of Contents:
What does dermabrasion do?
How often should you do dermabrasion?
How long do dermabrasion results last?
What are the benefits of dermabrasion?
If you're in the Colmar area and seeking professional and high-quality dermabrasion treatment, you've arrived at the perfect destination. Our team of specialists at Lansdale Plastic Surgery is committed to delivering exceptional care to our patients, utilizing advanced techniques and cutting-edge equipment to ensure optimal results that align with your desired outcomes.
Dermabrasion is a cosmetic procedure that can help improve the texture and appearance of your skin. In this treatment, a specialist will use a rotating instrument to gently "sand" away the top layers of your skin, revealing fresher and healthier-looking skin underneath. It can be used to treat a variety of skin conditions, such as acne scars, fine lines and wrinkles, and pigmentation irregularities.
What does dermabrasion do? 

Dermabrasion serves to rejuvenate the skin by exfoliating the outermost layers, thereby reducing the appearance of skin irregularities. It is particularly effective in treating acne scars, age spots, fine lines, wrinkles, and uneven skin tone. The procedure stimulates the natural healing process of the skin, encouraging the production of new collagen and elastin. This results in a smoother, fresher, and more youthful complexion. Notably, dermabrasion can substantially enhance your skin's appearance and texture, boosting your confidence and promoting a healthier self-image.
How often should you do dermabrasion?

The frequency of dermabrasion treatments varies depending on the individual's skin type, targeted skin condition, and desired results. Generally, however, a series of treatments are required, often spaced 2-4 weeks apart, for optimal results. It's important to allow your skin ample time to heal and regenerate between sessions. Your specialist at Lansdale Plastic Surgery will provide a personalized treatment plan tailored to your specific needs and aims, ensuring your skin's health and safety throughout the process. Remember, diligence and patience are crucial in achieving the best possible outcome from your dermabrasion treatments.
How long do dermabrasion results last? 

The duration of dermabrasion results can vary significantly from person to person, largely dependent on the individual's skin type, age, and lifestyle. Typically, the improved skin texture and appearance following a dermabrasion procedure can last anywhere from 6 months to several years. It's important to note that while dermabrasion can significantly improve skin conditions, it does not stop the natural aging process. Therefore, maintaining a healthy skincare routine post-treatment, including sun protection, is crucial to prolong the benefits. Follow-up treatments might also be recommended to maintain optimal results. Your specialist will guide you through the best practices for post-treatment care and discuss any follow-up procedures that might be beneficial for you.
What are the benefits of dermabrasion?

Dermabrasion offers a multitude of benefits, making it a popular choice for individuals seeking to enhance their skin's appearance. Primarily, it provides a noticeable reduction in skin irregularities such as acne scars, fine lines, wrinkles, and pigmentation issues, leading to a smoother and more even skin tone. Dermabrasion also promotes the production of new collagen and elastin, which are key to maintaining a youthful and radiant complexion. Moreover, it aids in the removal of damaged and dead skin cells, allowing for better absorption and effectiveness of skincare products. Lastly, the renewed self-confidence that comes with improved skin can be a significant emotional benefit, positively impacting overall well-being.

At Lansdale Plastic Surgery, we understand the importance of prioritizing your comfort, safety, and satisfaction. When it comes to dermabrasion, a transformative treatment that can rejuvenate your skin, we want to ensure that you have all the information you need. Whether you're curious about the procedure, its benefits, or the recovery process, our knowledgeable staff is ready to address your concerns and provide you with personalized guidance.

To take the next step towards healthier, more vibrant skin, we invite you to reach out to us. Give us a call or conveniently book an appointment online, and our friendly team will be delighted to assist you on your journey. Your satisfaction and confidence in our services are our top priorities, and we look forward to helping you achieve the results you desire. We are conveniently located at 2405 North Broad Street, Colmar, PA 18915. We serve patients from Colmar PA, Montgomeryville PA, Lansdale PA, Skippack PA, Harleysville PA, Hatfield PA, Blue Bell PA, and surrounding areas!