Brow Lift Specialist in Colmar, PA
A brow lift can reduce wrinkles and drooping skin on the forehead and eyelids by raising the brow and forehead. Eyebrows now look better. The contour and arch of the brow can be enhanced to produce a more youthful appearance by replacing the brow in its more typical position. Contact us today for more information about brow lift, or book an appointment at your earliest convenience. We are conveniently located at 2405 North Broad Street, Colmar, PA 18915.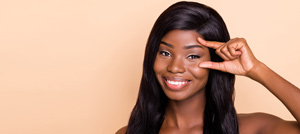 Table of Contents:
What does a brow lift do?
What age should you get a brow lift?
Can a brow lift fix hooded eyes?
How do you lift sagging eyebrows?
What does a brow lift do?

The purpose of a brow lift is to raise the eyebrows cosmetically. The procedure is also known as a forehead lift or forehead rejuvenation. By performing a brow lift, you can improve the appearance of your forehead, brows, and area around your eyes. In this procedure, the forehead and brow skin and soft tissue are elevated.

If your eyebrows are low, sagging, or uneven, you may want to consider a brow lift. In addition to boosting your self-esteem, a brow lift can also improve your appearance. Depending on the situation, a brow lift can be performed alone or in conjunction with other facial procedures, such as a facelift or eyelid surgery.

Downward movement of the eyebrows is typically caused by aging. When skin and soft tissues are stretched, they are unable to return to their original positions. A result of this is a shortening of the distance between the eyebrows and the eyelashes. If your eyebrows are positioned lower, you may appear tired, angry, or sad. In addition to raising the eyebrows, a brow lift may provide a refreshed appearance. If your upper eyelids are sagging due to a low or sagging brow, you might consider a brow lift.

Regardless of whether it's confining your vision or leaving your temple wrinkled, eyebrow lifts are a great alternative to repositioning a low brow. The outpatient procedure, which means that patients are released to go home the same day, requires small incisions in the scalp and adds instruments to deliver the desired cosmetic effect. Excess muscle and fat can be removed during the procedure.
What age should you get a brow lift?

It is common for the brow and forehead to show signs of aging first. By raising the brows, the brow lift removes forehead wrinkles and eases frown lines, as well as improving the appearance of the upper eyelid. A forehead lift procedure removes excess fat and skin from the area and tightens the muscles. Furthermore, it can reduce deep frown lines between the eyes and correct sagging brows.

A brow lift reduces the visible signs of aging and is most commonly performed on people between the ages of 40 and 60. Furrows or frown lines can be improved by a brow lift in people of any age, which can be caused by stress, muscle activity, or inherited conditions, such as a low, heavy brow or furrowed lines above the nose. Excess skin on the upper eyelids can also be reduced with a brow lift.
Can a brow lift fix hooded eyes?

A hooded eye is a shape in which excess skin and soft tissue around the eyebrow cover the eyelid, but not the eye itself. A crease between the eyelid and the hood of the skin gives rise to this condition.

In some people, this eye shape is present at birth, but in others, it develops as they grow older. When people age, their "hoods" may become more prominent even if they were born with them.

By lifting the eyebrows, also called brow lifts, wrinkle lines are reduced, frown lines are improved, sagging eyebrows are raised, and the eyebrows appear more youthful. The forehead lift has become increasingly popular as a way of removing upper facial signs of aging. To release the excess skin from the scalp, a small incision is made behind the hairline, and dissection is made from the level of the bone to the eyebrows. To smooth out deep forehead wrinkles and furrows, excess tissue is redistributed upwards or removed.
How do you lift sagging eyebrows?

If your brow is low or sagging and causing your upper eyelids to droop, you might consider having a brow lift. As people age, their brows tend to move downward. Stretching soft tissues and skin causes them to lose their ability to snap back into place. Eyelashes and eyebrows become closer to one another due to this.

A brow lift may be performed on its own or alongside other procedures to achieve the maximum desired restorative results. For more information, contact us today or schedule an appointment online. Visit our clinic conveniently located at 2405 North Broad Street, Colmar, PA 18915. We serve clients from Colmar PA, Montgomeryville PA, Lansdale PA, Skippack PA, Harleysville PA, Hatfield PA, Blue Bell PA, and surrounding areas.